It Was Just F*cking Pasta – 'David'
When 'David' unwittingly becomes a meme phenomenon – his world is turned upside dealing with the consequences. Short film shot on multiple locations with Ravensbourne University.
Director : Francesco Imbimbo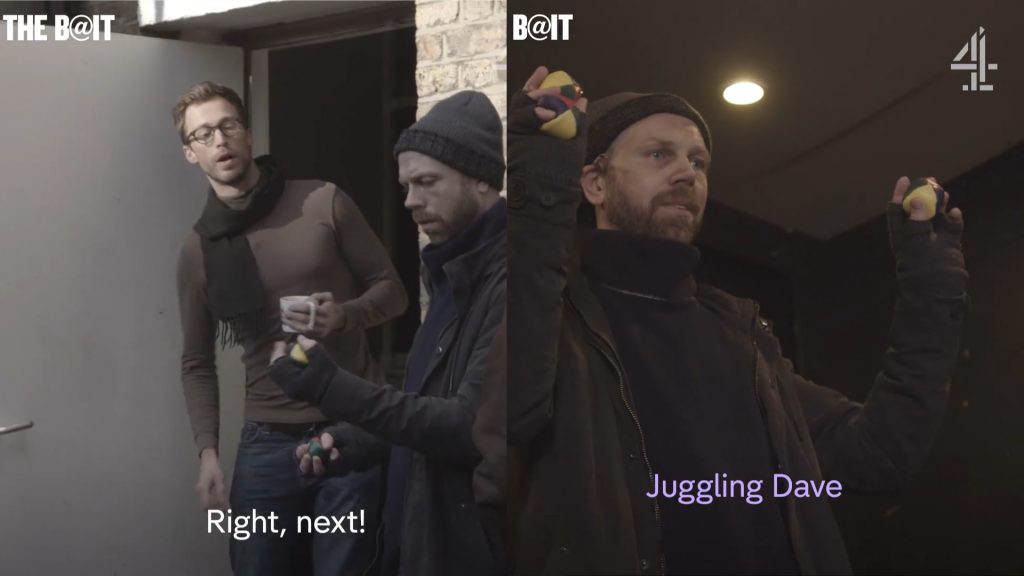 THE B@IT Homeless Talent Show – 'Juggling Dave'
Short comedy satire for Channel4's THE B@IT series. Exploring the theme of exploitation, social media and the rise of the modern talent show genre.
Director : Mother's Best Child
A House Divided – 'Dad'
Short film exploring the theme of domestic abuse – filmed on location in London with students from Ravensbourne University.
The Briefcase – 'Bryan'
Short film shot on location with MDX University. A series of short scenarios linked together by the exchanging of a mysterious briefcase.
Director : Jamie Allan